When:
September 17, 2018 @ 11:15 am – 4:15 pm
2018-09-17T11:15:00-07:00
2018-09-17T16:15:00-07:00
Cost:
$200 includes manual
Contact:
Deborah O'Brien, Holy Fire II Usui & Karuna Reiki® Master
(503) 706-0908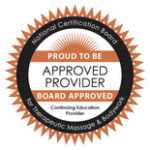 This course is from 11:15an to 4:15pm. This course takes the student into the realm of the use of the Usui sacred healing symbols. The student will learn to draw, activate, spell and pronounce the names of each of three Usui symbols. The symbols energies will be activated in the students energy field with Holy Fire II Reiki. Students will practice the use of the symbols in giving sessions. Licensed Massage Therapists receive 7 continuing education units for attendance. All students receive certification as a

Holy Fire II Usui Reilki Level 2 practitioner. If attended both days of class the student will receive certification as both level 1 & 2 practitioner from the International Center for Reiki Training.
One day of class $200 includes manual. Two days of class $375 includes manual.
Organizer: Deborah O'Brien, Holy Fire Usui / Karuna Reiki® Master, Energy Healer, Health & Life Coach
For complete course details and to register for one or both days follow this link: https://www.holylovereiki.com/usui-holy-fire-ii-reiki-levels-1–2-classes.html