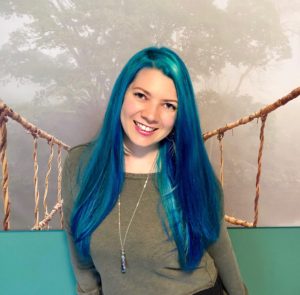 I am a Nutritional Therapy Practitioner and fitness instructor who uses a unique combination of movement and nutrition applications to restore proper digestive function, improve mental health, and optimize metabolism.
Specialties:
Metabolic Efficiency
Digestive Health
Stress/Anxiety Reduction Techniques
Brain Health
Hormonal Balance
I help you reach your optimal level of health by supporting and balancing these five health foundations:
Digestion
Blood Sugar Regulation
Fatty Acid Balance
Mineral Balance
Hydration
By supporting each of these foundations with a properly prepared nutrient-dense diet, the body's chemistry can be brought back into its natural rhythm, setting the stage for healing and paving the way toward optimal health.
There is so much amazing and fascinating knowledge about the body and brain that I want to share with you! Come join me on a happy, healthy path to self love and fulfillment.
…
Maria has a Bachelor of Science degree in Biopsychology (with a minor in Exercise and Sports Studies) from the University of California, Santa Barbara and a Nutritional Therapy Practitioner certification through the Nutritional Therapy Association. Maria is also a certified fitness instructor through the Aerobics and Fitness Association of America (AFAA) and the American Council on Exercise (ACE).
Services
Nutritional Therapy Consulting

♦

Belly Unwinding & Breathwork Classes
Rates
Please contact Maria for more information about rates or visit her website.
Phone
808-321-6694
Website
InnerRhythm.com