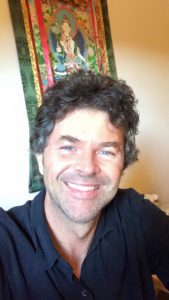 My passion is to help you build your bridge to the invisible energies that are the source of this world. As an empath, I enjoy and specialize in hunting for the hidden frequencies that can bring real upliftment and healing.
I work with a special therapeutic diamond that removes energetic debris and psychic obstructions, brings longevity information to the cells of the body, and liquidity back into our spiritual being. We will clear, tune, and recharge your field with Chi Repair® aura sprays.
Included in your session, is delicious diamond water that further promotes liquidity. I use a solid copper-super grounding device, as well as unique and powerful Lemurian Crystal. Together, these amazing tools are used to provide transformational support across your entire energy body.
For my grand opening at the Sage Center, I'm giving away free Chi Repair® aura sprays!
15 minutes sessions include a Diamond Tune-Up and 1 Chi Repair® spray. 30 minutes sessions include Diamond Tune-Up + Shamanic Journey and 2 Chi Repair® sprays. 60 minutes sessions include Diamond Tune-Up, Shamanic Journey, Intuitive Consultation, and 3 Chi Repair® sprays!
Services

Diamond Therapy Sessions ♦︎ Musical Frequency Diet Consultations ♦︎ Quantum Translation Therapy

Specialty

Spiritual plateaus/growth ♦︎ Emotional clearing, and healing ♦︎ Mental clarity Clearing obstruction ♦︎ Dream building ♦︎ Nutrition as a path to mastery ♦︎ Silent meditation as a tool for awakening and activating source

Rates

Diamond therapy sessions:

$30 – 15 minutes

$60 – 30 minutes

$90 – 60 minutes

Phone
503-389-0133
Website
OrangeSunlabs.com