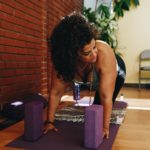 Curvy Yoga is an empowering yoga class, where bigger-bodied students can practice (re)connecting to themselves! The laid-back atmosphere encourages you to ask questions, explore variations, and learn about movement that fits YOUR body. We are owning our shape unapologetically, and learning to listen to our bodies through movement, breath, and a healthy dose of candidness – we are keeping' it real! This is not watered-down yoga, there are no assumptions made about your capabilities based on your size or shape. This safe and supportive community teaches you how to work with your body, to appreciate your body, and to see what your body can and was meant to do. It is appropriate for beginner and experienced yogis alike. It is an active – although not vigorous – class, best suited for students who are able to get up and down from the floor with relative ease.
12 week Qi Dao class series
Would you like to develop the coordination of an acrobat, the balance of an ice skater and the prowess of a Shaolin monk by doing just ten to fifteen minutes of dedicated training per day? Learn how to expand your range of motion, increase your flexibility without stretching, and enhance your ability to relax under pressure, so that you can become a more proficient healer, athlete, yogi, or martial artist.
Hatha, Slow Vinyasa and Vinyasa Yoga
STYLES OF CLASSES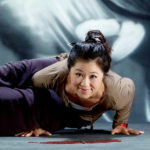 Hatha: This class is paced slow enough for students to learn the mechanics and anatomical alignment of each yoga pose and to experience the energetics of yoga movement. Various breath controls will be taught. Suitable for students new to yoga, as well as great for yoga teachers and experienced yogis to get a refresher on technique. Aromatherapy will be offered in class on occasion.
Slow VinysaYoga: While slower in movement than Vinyasa Yoga, students will be mentally and physically challenged to create tapas (heat that burns off impurities in the body). Students will be guided to move and engage where the energy circuitry is turned on throughout the body. Breath practice is key. Suitable for all levels of students. Students are encouraged to practice in accordance to one's pace and rest when needed. Experienced yogis will be challenged to cultivate stability in order to access subtler dimensions. Best suited for students with experience.
Vinyasa Yoga: This is a rhythmic, energetic flow of yoga sequences based on a garland of asanas (poses) designed for individuals looking to further increase strength and flexibility, as well as to improve breath control. With dedicated regular practice, one will feel energized, stronger and more limber. The format of a typical class consists of the following: warm up, strength/cardio, stretch, twist and finishing. Expect heat and sweat!
---
Awareness Through Movement
The Feldenkrais Method consists of two forms. Awareness Through Movement (class), and Functional Integration (private sessions). The method uses a wide variety of techniques for the purpose of improving movement and function. It is a cutting edge approach that is consistent with the latest findings in neuroscience and neuroplasticity.
Please come to experience this innovative method designed to improve your movement. The lessons are easy and appropriate for all ages and abilities. Just wear comfortable clothing and bring a blanket and a towel (for head support).
---