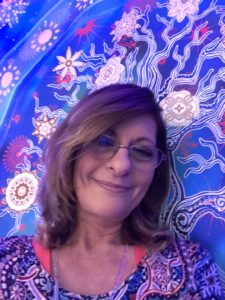 My experience for 11yrs has been primarily with MVA and injury recovery, working with Acupuncturists and Chiropractors in Clinic settings.
My personal practice has long standing client base loyalty of which I am so grateful!
I have 100's of hours of continuing education (my favorite part of my job), constantly learning new ways to reduce pain and help clients live better lives in turn I receive so much satisfaction from their happiness and success!
I work with clients to support their body balance goals and maintain healthy pain free life.
Together we use regular massage and healthy diet and exercise habits to achieve the desired outcome.
I use several modalities: Cupping for deep muscular tension relief, facial rejuvenation, Bronchial issues ie : Asthma , or after a cold or Pneumonia to help mucus dissipate , for cellulite removal, and for Myofascial release, also Gua Sha for Myofascial release along with post accident or post cast limb, and facial applications, I use T-Bar for Neuromuscular blockage release.
During pregnancy; massage is very helpful. I even push points for pregnant mommy to help dilation. with DR.'s approval.
If you are trying everything and nothing works well; come see me you will be surprised at how I can help!
I also have pragmatic tools to Transform your life in ways you have never been able to before.
How does it get any better than that?
What else is possible for you? Let's find out together!!
I LOVE WHAT I DO!!!
Services
Massage ♦ Cupping ♦ Facial Rejuvination ♦ Access Consciousness Sessions
Rates

$75 for 60 min. massage , add cupping+ $10.

$110 For 90 min.(client favorite)-all inclusive!

Just Cupping session $50 (45 min approx..)

Facial rejuvenation $45 (45 min. approx.)

Access Consciousness- Run energy Bars $125.

Phone/email
971-207-7115

shastapenny@yahoo.com